Main content starts here, tab to start navigating
Join our KA team!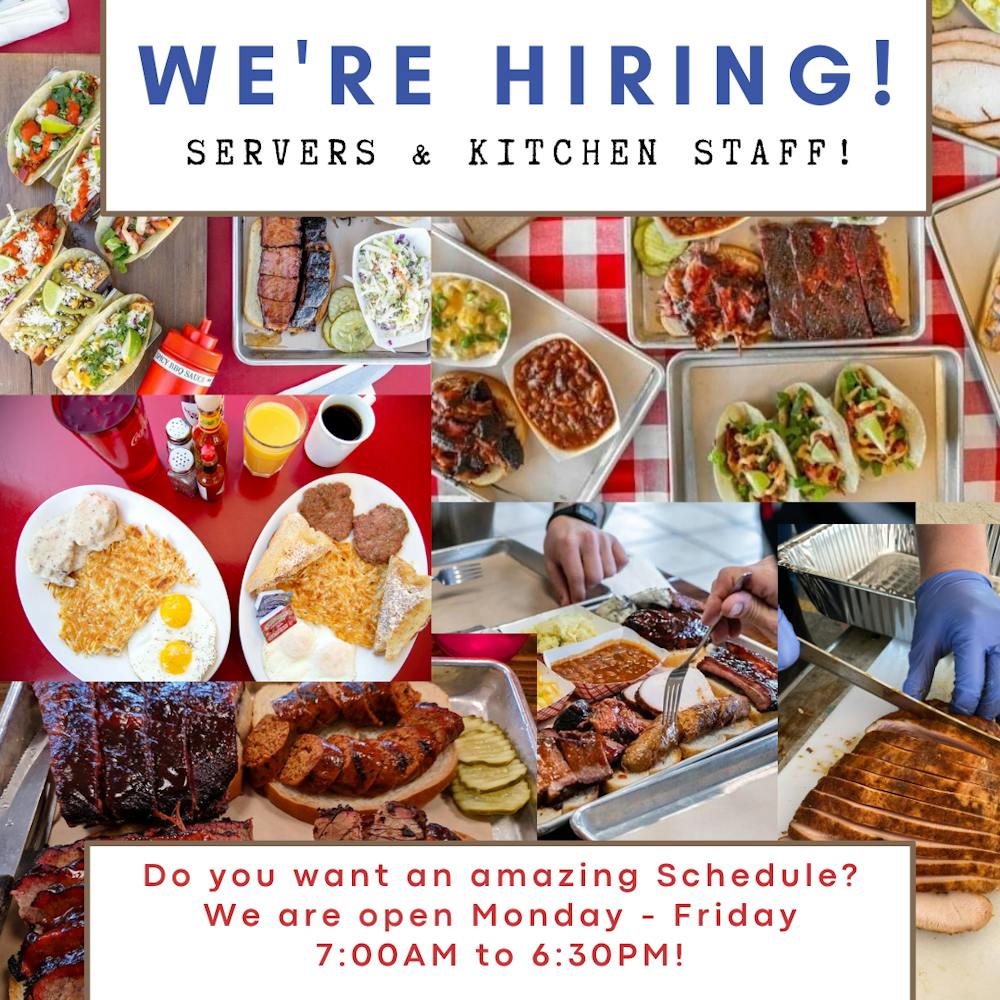 Server
Do you want an amazing Schedule? We are open Monday through Friday 7AM to 6:30PM!
Our front of the house team works in an energetic and fast paced environment! Our Guests LOVE our food! We are growing and its time to add to our team!
Come by the restaurant and fill out an application, afternoons are best to have an interview!
Kitchen Staff
Not just a Pitmaster or Cook! Someone who has passion and LOVES to play restaurant every day!
Want to join an amazing Kitchen team? We are looking to hire for Monday-Friday 7 AM to 6:30 PM, we are closed Saturday and Sunday.
Shifts can be full or part time depending on when you are available.
Pay is based upon experience and performance.
Scratch Cooking, Craft BBQ smoked meats and you will join a team that demonstrates excellence every day!